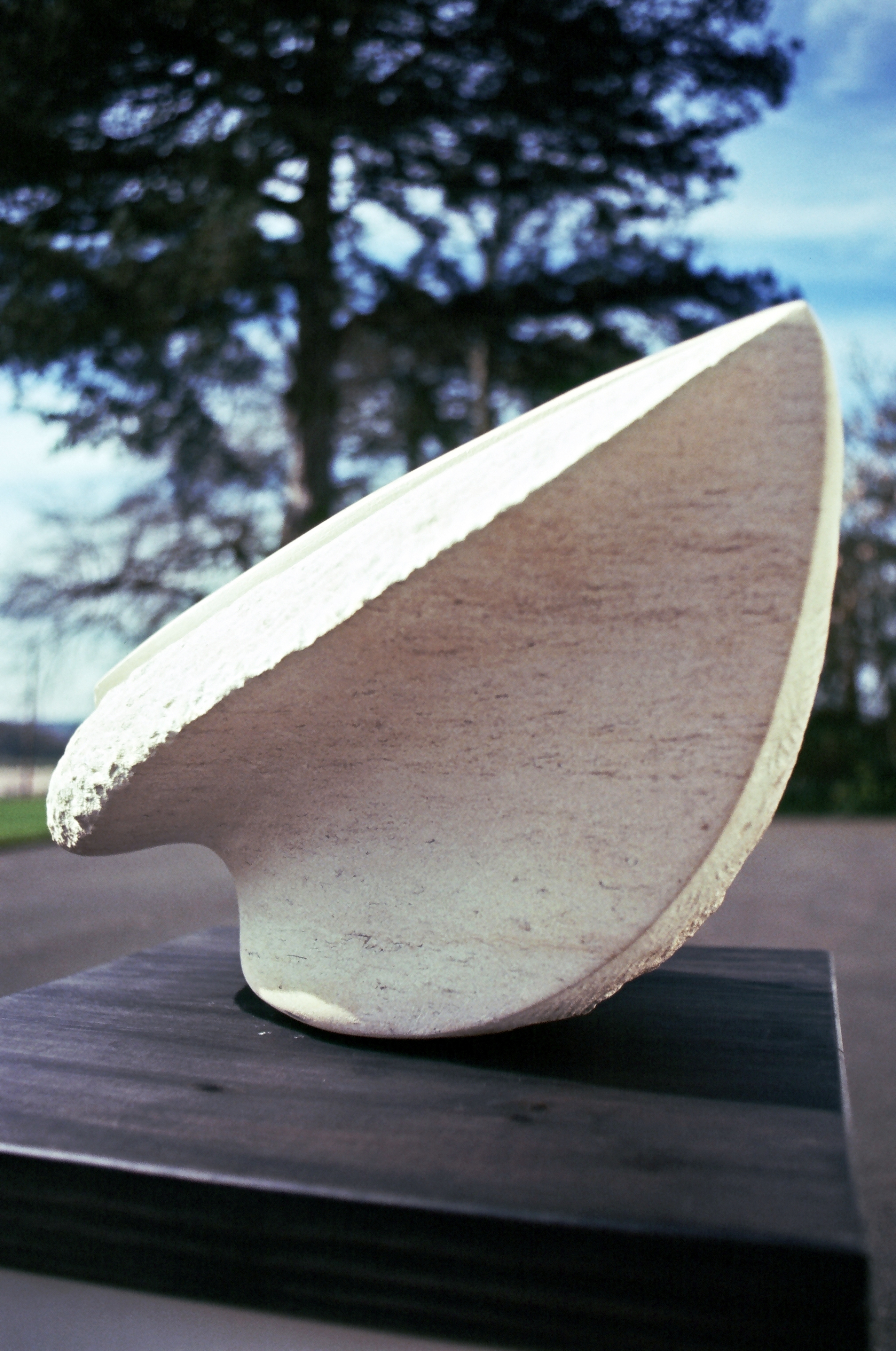 Madeline Goold
Madeline Goold has been a professional sculptor for thirty years. Taught by John Paddison, Jacob Epstein's last assistant, and mentored by Walter Ritchie, Eric Gill's last apprentice, she continues the Romanesque tradition of direct carving in stone that they revived. Inspired by the flora and fauna of North Worcestershire where she lives and works, she carves, as they did, without copying a model, using the stone as the originating medium
Drawing, which she also teaches, is the foundation of all her work. Supported by her field observations and working drawings, she allows the stone itself to suggest possibilities as carving progresses.

Shortlisted for the Millfield International sculpture prize, she won an Arts Council prize for excellence and innovation; her work has been commissioned by PowerGen, Sainsbury's and for the MacAlpine garden at the Chelsea Flower Show. As Gerald Finzi centenary artist, she showed sculpture and engravings – The Peace of Eden — inspired by Finzi's Dies Natalis, and drawings made during many visits to the Bass Rock with the North Berwick group.

More recently, she has exhibited in Elements at the Yew Tree Gallery, St Ives with her sister, a printmaker, and her nephew, a ceramicist.

She was elected to the SWLA in 2009, and exhibits with them at the Mall Galleries.

A lecturer for The Arts Society since 2015, she speaks throughout the UK on sculpture, stone-carving, and wildlife.

Her work on endangered species – Coral, Caribbean iguanas, and Mountain Gorillas in Uganda, can be seen on her website.